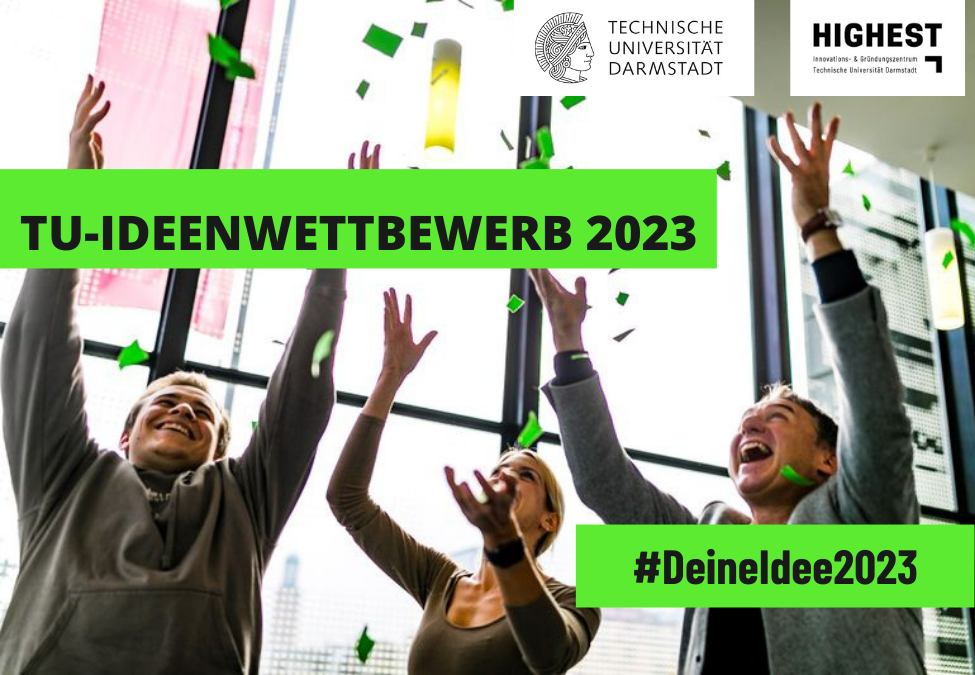 Forward-looking ideas are born right at TU Darmstadt: as a research result, during brainstorming or as an idea after a lecture. The potential for a successful spin-off lies dormant in many of them. In order to track down these innovative sparks, the HIGHEST is organising the TU Ideas Competition #DeineIdee2023 again this year.
Scientists, students, employees and graduates of TU Darmstadt can apply online with an idea sketch until 30 June 2023. This gives them the chance to promote their own innovative product or business ideas or research results with exploitation potential. The submitted ideas will be examined for their market and innovation potential by a panel of experts from business and science. The submitted ideas are treated confidentially.
After a multi-stage selection process, the most convincing ideas will be awarded prizes at the final of the TU Ideas Competition on 12 October 2023 in the darmstadtium.
There are prizes worth up to 3,000 euros to be won. This year we will be awarding prizes for early ideas for the first time!
More info: www.highest-darmstadt.de/ideenwettbewerb