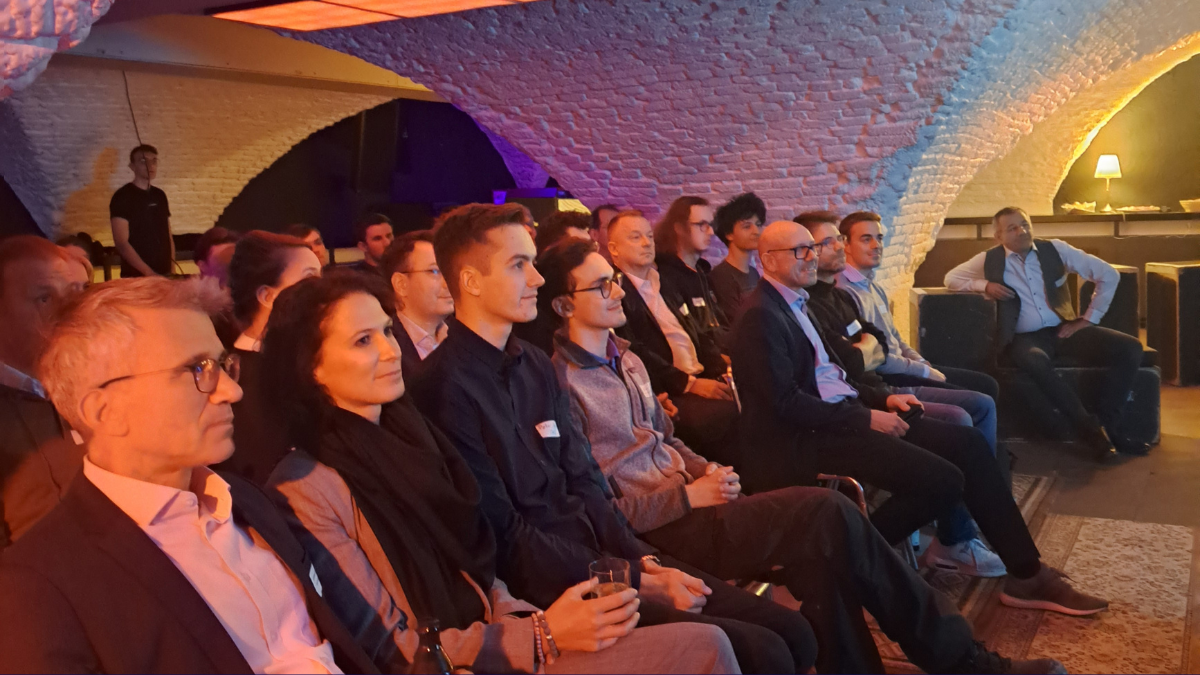 On November 3, 2023, an inspiring evening hosted by the HIGHEST Club took place, bringing together companies, startups, and scientists in the Schloßkeller of TUDa. This unique collaboration format was organized in partnership with the Thomas Weiland Foundation.
Scientific Insights into the Success of Entrepreneurial Teams
The question of the prospects for the success of entrepreneurial teams is a matter of great interest. Is it intuition, gut feeling, or experience that determines it? Thomas Stranig, a renowned Austrian entrepreneur, serial entrepreneur, and founding angel, provided an innovative answer on this evening. He presented a scientifically-based method for assessing entrepreneurial teams.
Thomas Stranig offered fascinating insights into how entrepreneurial teams function and explained how personal characteristics significantly influence a team's success. With his company "edd," he has developed software that measures these team attributes based on scientific principles.
Encounter between HIGHEST Club members and Thomas Weiland Foundation Scholars
Another highlight of the evening was the meeting between members of the HIGHEST Club and the scholars of the Thomas Weiland Foundation. The latter were currently participating in a project seminar under the guidance of Prof. Carolin Bock (Entrepreneurship department at TU Darmstadt). In this seminar, they were developing entrepreneurial ideas in the STEM field and had the opportunity that evening to reflect on the team processes they were currently undergoing.
The HIGHEST Club Evening not only provided a platform for knowledge exchange and interaction but also an opportunity to accompany and support young talents on their journey into the world of entrepreneurship. It was an inspiring evening that emphasized the importance of science and practice in the startup scene.